How to Add Background Music to Your Videos Automatically
Updated: Oct 11, 2022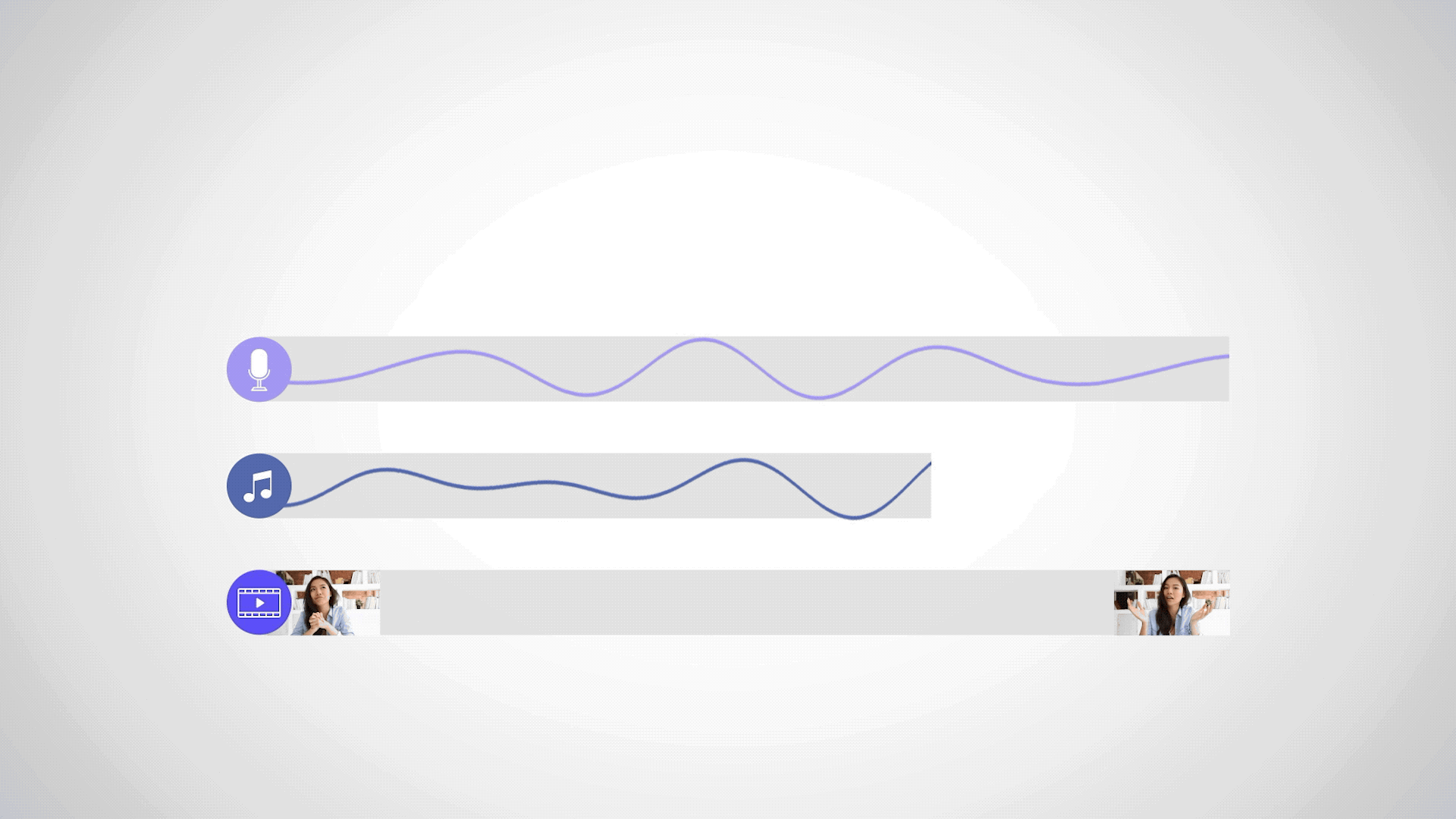 One of the top solutions to making your videos more fun and interesting to watch is adding background music. Having professional music in your videos' background can make them more exciting to watch, but it goes far beyond that. Adding in music that fits the theme and feel of the video also makes a video more professional.
Whether you're making videos to share knowledge, teach a skill, train someone, or entertain the masses, music can help. Great visuals matter but music packs a one-two punch that makes people more engaged. Having both of them together is the best way to build your brand and bring in new viewers.
However, anyone who has ever added music into a video the traditional way knows that it can take a lot of time and patience. That's why we want to share our thoughts on adding background music automatically and why that's worth the time. First, let's look at what the process of adding audio to a video typically entails.
Adding Music to Videos Takes Tons of Effort
Let's say you've already shot a video, and you love the way it came out. You know that you're offering something unique to the viewers, but you want to add something extra to add more flavor. One option there is music. It blends visual and audio together into a cohesive project that fans will enjoy.
However, there are many pitfalls to doing all of this on your own. Editing your video can be tough on its own but adding background music adds an additional layer of difficulty. Here are a few reasons why people struggle with background music:
· It Needs to be Royalty-Free – Most people who are creating YouTube videos don't have the money or knowledge to seek out music that requires royalties. This cuts down on which pieces of music you can use. You have to find places to look for free music and then go through the process of making sure the audio you have access to will resonate with your audience.
· Editing Can Take a Lot of Patience – Even after you find the perfect music for your video, you still have to edit it in. This means using complicated software to ensure the music fits perfectly with the video itself. It can take a lot of time and experience to get to the point where you can do this with ease.
· Video Edits Mean More Audio Edits – If you decide to edit the video after you've added the music, you're stuck needing to re-edit the music. It isn't going to be perfectly aligned if you add or chop seconds off of the video you want to upload to YouTube, Vimeo, or TikTok. This takes up even more of your time before you can upload your video.
Don't Just Nix the Audio
As you can guess, this takes a lot of effort, and you still may end up scrapping what you chose if it doesn't work in the final video. Unless you've already found the perfect solution to handling all of these things, you're probably looking for a way to simplify the process. The last thing you want to do is ignore adding background music just because it's a challenge.
The good news is that with the help of Wisecut, you can cut out much of the complication of adding background music. You can automatically add royalty-free music and never have to touch editing software again. Even when you edit your video, the audio edits itself, so you don't have to. Wisecut will even use Automatic Audio Ducking to balance your audio, automatically lowering the music when someone is speaking and increasing it when speech is absent. This will ensure your audience hears what matters most. Try it out today and see how much it helps!